CAN YOU BELIEVE IT'S ALREADY JUNE. And it's been 10 months since I last wrote an actual post… The sun is shining! The birds are singing! I am sweating in this incredible heat! And it's time for the Mid-Year Book Freak-out Tag.
I am actually unsure of where this tag originated, though my knowledge of it comes from Cait @ Paper Fury, who does the tag every year. I'm shamelessly stealing it this time 'round, despite the fact that I've apparently only read 17 books this year – and most of them were pretty good. (Hey! That may not seem like a lot, but I've only got 5 to go before I'm caught up with my Goodreads reading goal!) So this might prove to be a little challenging – but I'm still determined, dear readers. Here we go!
BEST BOOK OF THE YEAR (SO FAR)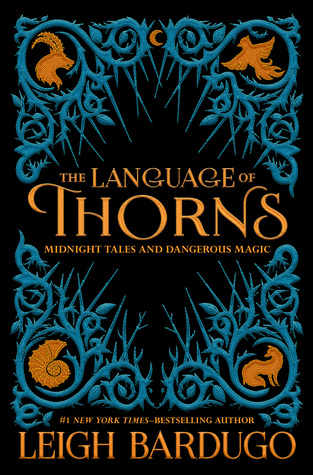 Ok, so, chances are you've already heard about The Language of Thorns by Leigh Bardugo from literally ANYONE in the book blogosphere. IT'S EVERYWHERE. And it rightly should be! I swear, I love each Leigh Bardugo book that comes out just a bit more than the last one. The illustrations from Sara Kipin are absolutely magical (ha) and stunning. AND IT'S ALSO PRACTICALLY IMPOSSIBLE TO PICK A FAVORITE STORY. I've had such good luck with anthologies this year?!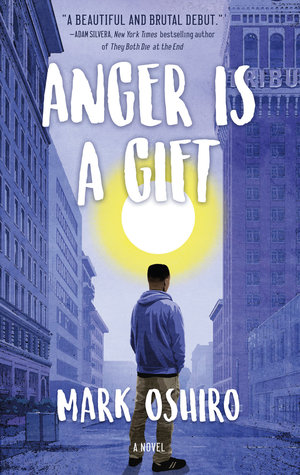 I am maybe never going to stop crying about Anger is a Gift by Mark Oshiro. It's a raw and beautiful and achingly sad story about police brutality and trauma and love and loss and hope and the worst part about it all is that it doesn't feel far-fetched. (Obviously the US has a massive police brutality & racism problem, no denying that, but although the events of this book are fictional, they don't feel like a stretch. I think that's what hits hardest about this book.) It's also Oshiro's debut novel, which is just an all-around WOW, and is just one of those books I think everyone needs to read. (Up there with The Hate U Give and Aristotle & Dante Discover the Secrets of the Universe!)
---
A NEW RELEASE YOU HAVEN'T READ YET (BUT WANT TO)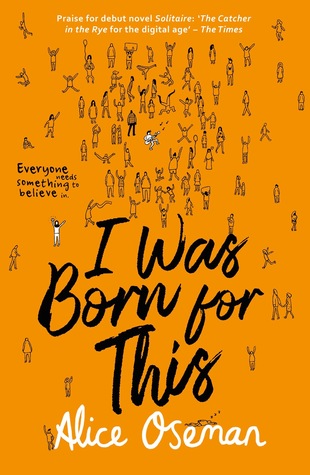 OH MAN THERE'S SO MANY. I Was Born For This by Alice Oseman  is at the top of the list, though. An analysis of fandom culture + actual, diverse teens + Alice Oseman's writing?! I WAS BORN FOR THIS BOOK (I'm actually kind of proud of that one pls don't yell at me)! Currently it's only been officially released in the UK, but you can still get it on Book Depository/in ebook format.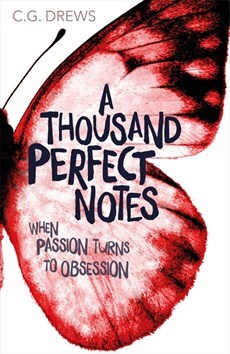 Next is, of course, A Thousand Perfect Notes by C.G. Drews (aka the queen of book blogging herself). I do have this one on my Google Play library to read, so it only sort of counts, but I still haven't started it! All the reviews seem to be full of tears and angst and keysmashes, so I'm sure I'll love it.
The cover for The Wicker King by K. Ancrum  is, like, 90% why it's on my TBR in the first place. JUST LOOK AT IT. My tiny graphic-design-loving heart is crying with happiness. Apparently it's super dark and intense but also has magic and really cool designs/formatting on the inside of the book too so? Count me in.
I first learned about The Heretic's Guide to Homecoming by Sienna Tristen about a month ago when I discovered the Shale Project. Per their website, it's "a multimedia storytelling initiative roughly in the shape of a planet", which is, all in all, a really cool way to create a universe. Avi Silver & Sienna Tristen created a planet with a rich fictional history & cultural background and are currently planning to release more works that further explore the fictional universe. BASICALLY IT'S A REALLY COOL PROJECT AND MY NERDY HEART IS SO EXCITED. (Plus there's a musical theme for the main character which is 100% a way to win me over.)
---
MOST ANTICIPATED RELEASE FOR AUTUMN/WINTER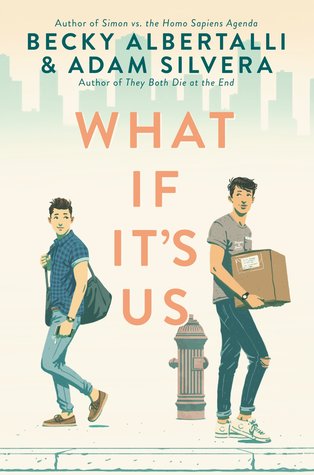 EVERYONE who got ARCs of What If It's Us by Becky Albertalli and Adam Silvera has been reviewing it far too early for my easily excited self. It's not even out in time for Decatur Book Fest which is also a crime?! You all probably know that I will read everything Becky Albertalli writes, and I love Adam Silvera, so I can already predict this book is going to make me so incredibly happy. (Although I am a bit worried about Adam Silvera's tendency for very sad stories. I mean, he wrote a book called They Both Die at the End, so. What If It's Us comes out October 9.)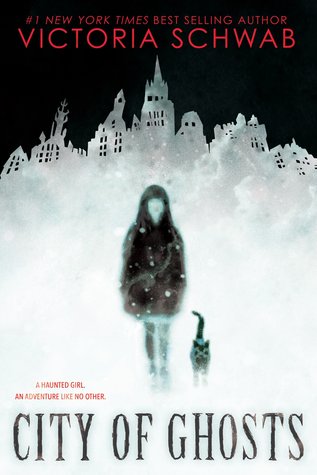 Victoria Schwab is, ever so slowly, growing on me. I wasn't a fan of A Darker Shade of Magic the first time around, but I loved the This Savage Song duology, and then when I reread the former this year I enjoyed it much more. And I believe City of Ghosts is her first Middle Grade novel, so I'm eager to try it! Plus ghosts and hidden worlds are SUPER COOL, and Schwab's worldbuilding is kind of my favorite thing ever. (City of Ghosts comes out August 8, which is technically still summer, but whatever.)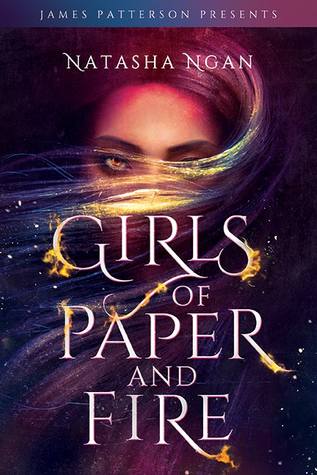 The summary of Girls of Paper and Fire by Natasha Ngan kind of feels like a mesh of The Selection series and, like…the Shadow and Bone series. Thus I am very excited. And it's a diverse fantasy world!! We've seen more of those in the past couple of years, but still not enough. Real life is not white & straight & any number of things considered the "norm" historically, and I'm glad when fictional settings represent that. ANYWAYS. I'm excited for this fantasy gal with apparently golden eyes?? (Girls of Paper and Fire comes out November 6.)
---
BIGGEST DISAPPOINTMENT OF THE YEAR (SO FAR)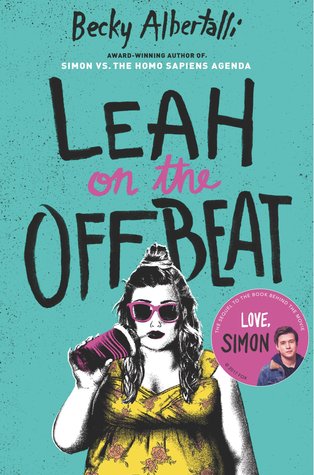 I wouldn't really call it a disappointment, per se, but I've had the most conflicted feelings about Leah on the Offbeat by Becky Albertalli. On one hand, the cast of Simon is back and the book stars Leah, a bisexual fat girl who's (mostly) comfortable in her own skin! Which is such a good and positive and important thing to read! But on the other hand, I have a lot of weird personal feelings with regard to Simon, and some of the things that happen in Leah change stuff from Simon. (Not plot-wise, for anyone wondering! Just character interactions & whatnot. Also I really dislike characters who are just…negative for no reason.) And it also made me think a lot about the nature of fanservice. All in all it was a really well-written book, it ended happily, and was overall super fun and great, but I'M SO CONFLICTED. 100% a "it's not you it's me" bookish scenario, lol.
---
BIGGEST SURPRISE OF THE YEAR (SO FAR)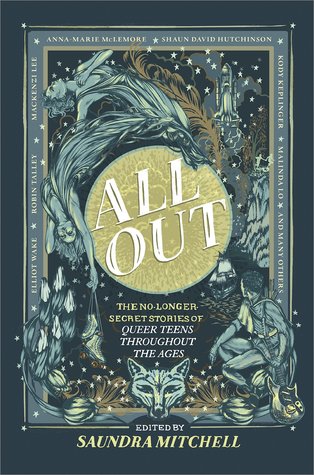 Anthologies tend to be a kind of hit-and-miss, with me – I generally find that I only enjoy about half of the stories and then vehemently dislike the other half. And yet that didn't happen with All Out, edited by Saundra Mitchell! I adored almost every story in here; the only ones I didn't like were the ones where I was just confused by what was supposed to be going on. For the most part, it was just refreshing and wonderful to read historical fiction about queer teens, ranging from girls falling in love in a medieval setting to a trans French soldier to an asexual girl figuring herself out in the '70s. It's got stories by Malinda Lo and Mackenzi Lee and Anna-Marie McLemore and was just SO GOOD. (And mostly all happy endings!)
---
NEW FAVORITE AUTHOR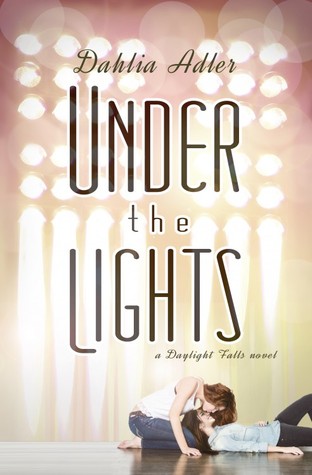 I haven't read any of Anna-Marie McLemore's full novels, but her story "Roja" in All Out makes me want to read everything she's ever written. Same with Dahlia Adler, who wrote "Molly's Lips" in All Out! And, of course, Mark Oshiro for the sheer beauty of Anger is a Gift. (I still can't believe that's his debut. GOSH.) And maybe it's cheating if I say C.G. Drews, even if I haven't technically read her book, since I've been reading her blog for years?
---
NEWEST FAVORITE CHARACTER
Am I allowed to say all of the characters from The Language of Thorns? Because I really, really want to. They were all so marvelous and dimensional and interesting and I could've totally read entire novels about each of them! And I must admit Kell from A Darker Shade of Magic is growing on me after my reread this year! (It's mostly his coat, though. I'D REALLY LIKE A MAGIC COAT.)
---
A BOOK THAT MADE YOU CRY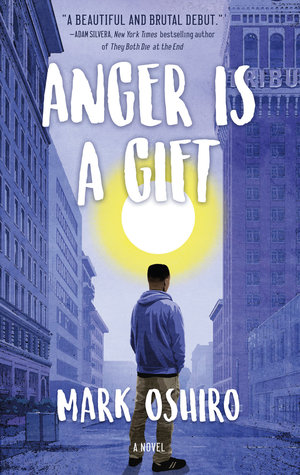 Actually…none of them? I've cried at exactly one (1) book, and that was The Fault in Our Stars, and that was also driven by a lack of sleep at summer camp. But Anger is a Gift definitely made me want to cry. IT'S VERY HEART-WRENCHING, Y'ALL. Don't say I haven't warned you. (I actually read The Worst Part right before having to go into a Whole Foods and shop, which was certainly a mental experience. My brain was still yelling but my mother was instructing me to pick out sushi. 0/10, would not recommend.)
---
A BOOK THAT MADE YOU HAPPY
This year's feel-good read 100% goes to Failing Up: How to Take Risks, Aim Higher, and Never Stop Learning by Leslie Odom Jr. I was able to go see him on his book tour in March, and it was definitely one of the most fun events I've been too (I mean, I haven't been to all that many! But this was at the top of the small list). The book just all in all feels like a reassuring hug! It's positive and personal and just a nice, happy read and made my day when I finished it.
I picked up the comic Bingo Love by Tee Franklin, Jenn St-Onge, Joy San, and Cardinal Rae impulsively at the library…and then proceeded to stand there for about 20 minutes to read it all the way through. It was in no ways perfect – i.e, the dialogue was clunky at times – but it was also the cutest and sweetest story I've read this year. It was so heartfelt and happy and just made me grin about a billion times!
---
MOST BEAUTIFUL BOOK (SO FAR)
Ok…this one's actually going to The Art of My Neighbor Totoro by Hayao Miyazaki and Nobuhiro Watsuki. I love Studio Ghibli, especially Totoro – if you couldn't tell from the small-Totoro icon that identifies me on practically every corner of the internet 🙂 – and this was just lovely to flip through. It just felt very calming, and although I didn't technically read it (although there is a text section in the end that's compiled from a newspaper series about the making of the movie), it made me very happy! Hayao Miyazaki is just so very talented.
(An Honorable Mention, of course, goes to The Language of Thorns, because Sara Kipin's illustrations were just SO DANG BEAUTIFUL.
Seriously. Go read this book. (And check out more of Sara's art here!)
What's some of your favorite books from this year? Any recommendations? (I would LOVE some recs, y'all!) Any agreements/disagreements? LET ME KNOW ALL BELOW.