Hello bloglings! So, as many of you are all probably aware, BBC's Sherlock returned yesterday in a quite… interesting start to Season 4. Let's chat, shall we?
Warning! Spoilers ahead! Major, major spoilers and lots of speculation for future episodes!
So… that episode was intense! WOW. I've got to say, first off, that it was an incredible episode and return to the show. I was kind of nervous with how they would return and if it would feel like they were trying too hard, which was kind of the feel I got with "The Abominable Bride" (as cool as that episode was). But it wasn't! The show is definitely still problematic (*cough*glorifieddruguse*cough*), but this was an amazing return and it felt like they slipped right back into the rhythm.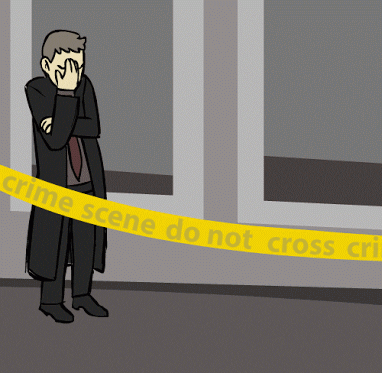 Domestic John and Mary was super cute as well! Baby Rosie is so adorable, and I loved Sherlock's little speech to her about throwing the toy. And John and Lestrade's joke about Sherlock being a baby himself and Sherlock having no idea what they were talking about had me cackling. Another thing I really enjoyed about this episode was the balance between the Watson family/normal action-y case stuff, and the way it all intertwined in the end. THAT WAS SUPER COOL (and sad. BUT MOSTLY COOL).
And I guess that it's now time to talk about that MASSIVE TWIST?! I cannot believe they killed off Mary, wow. The repetition of Sherlock talking about how he has to protect them with the vow only to have it blow up in his face was a cruel plot device and I feel like I should've seen it coming. AGH. Seeing Sherlock also realizing the more extreme consequences of being too arrogant and asking Ms. Hudson to help him was both precious but also really really sad? THIS SHOW IS CRUEL. I AM HURT.
So at the end, I guess, we're left with this: John isn't speaking to Sherlock, Sherlock is also upset over everything, Moriarty may or may not be planning a thing (????), and the mysterious third Holmes brother might show up (potentially played by Tom Hiddleston, apparently). There will also probably be More Pain™ because this is Mofftis we're talking about. I'm really excited to see how the whole Sherlock & Mycroft & Sherrinford thing plays out- apparently one of the major theories is that one of them is going to die and that's what the "I love you" in the trailer is for, which would be very yikes but we'll see, I suppose!
Are you a Sherlock fan? What are your thoughts on the upcoming season? Are you still in COMPLETE and UTTER denial?? What are your thoughts on me doing a review for each episode? Rant all below!