The Drosten's Curse by A.L. Kennedy

Genre: Science-Fiction

From award-winning author A.L. Kennedy, an original Doctor Who novel featuring the beloved Fourth Doctor, as played by Tom Baker.

"I shall make you the jewel at the heart of the universe."

Something distinctly odd is going on in Arbroath. It could be to do with golfers being dragged down into the bunkers at the Fetch Brothers' Golf Spa Hotel, never to be seen again. It might be related to the strange twin grandchildren of the equally strange Mrs Fetch–owner of the hotel and fascinated with octopuses. It could be the fact that people in the surrounding area suddenly know what others are thinking, without anyone saying a word.

Whatever it is, the Doctor is most at home when faced with the distinctly odd. With the help of Fetch Brothers' Junior Receptionist Bryony, he'll get to the bottom of things. Just so long as he does so in time to save Bryony from quite literally losing her mind, and the entire world from destruction.

Because something huge, ancient and alien lies hidden beneath the ground and it's starting to wake up…
I received this book from Netgalley in exchange for an honest review. This did not affect my opinion in any way. Any quotes used are from an uncorrected proof and are subject to change before publication.
I would like to start off by saying that I LOVED this book. I was, at first, a bit skeptical about the whole books-based-off-of-a-TV-show kind of thing. "Where's the Doctor's quirky faces?" I cried. "What about the aliens and the special effects?" DO NOT LISTEN TO ME, MY FRIENDS. If you are a Classic Who fan: read this book. If you are a New Who fan: read this book. If you love all of Who: read this book. If you've been forced into watching the show by your elder sister: READ.
Of course, you would probably like to know what exactly you're reading about, so let's delve in, shall we? However, since this is a Doctor Who book, I have to say, in my best River Song voice:
Spoilers, sweetie.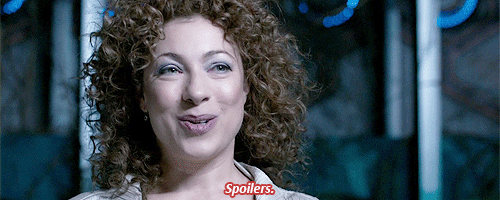 SO! The Drosten's Curse is focused on the Fourth Doctor, a Junior Day Receptionist (though there really isn't a senior) at a golf resort named Bryony, and a young man named Ian Patterson, except he's actually Putta Pattershaun 5 from Yinzill, and he's a bountykiller, but more on that in a moment.
I have no experience with the Fourth Doctor. I've watched none of Classic Who, and I have limited knowledge of him from Who-ology and my dad. But one of my favorite things about Who in general is that while the Doctor does change, he's still the same person in certain aspects. And I felt that! I felt that I could read certain lines of Four's and imagine Nine or Eleven saying them as well. It made it easier to connect with Four's character. A.L. Kennedy did a fabulous job of writing him.
'Doctor! What on earth!? Are you out of your mind?'

'Of course. We're both really quite far out of our minds.' He let loose one of his huger grins and his big eyes fixed her with a look that was ninety per cent down-to-business and ten per cent but-my-business-is-so-much-fun-and-look-we're-not-dead. 'But not out of the woods – not yet, Bryony Mailer.'
Bryony was possibly my favorite character in the story. She was, as I said, the Junior Day Receptionist, and she was an awesome character. She was sassy and smart and didn't take no for an answer, but was still very realistic in the way that she got scared, and she messed up, and maybe she was sometimes a little mean (though these were small moments). She was eager and willing to help, even if it was at her own expense.
She wanted to seem like a sophisticated woman of the galaxy and also needed to appear stern, because she didn't like being lied to, or having things hidden from her by a potential boyfriend.
That potential boyfriend being Putta! Putta is kinda lost on Earth- he doesn't even understand golf that well- and he's a bountykiller. But he's also, like, the most adorable bountykiller ever.
Putta responded with an apologetic babble. 'I thought it would be a good idea, I mean I don't like it, haven't liked it, haven't done it, not properly… I've never killed anything. I took aim at a Parthian mind wasp and I couldn't fire. And they're terrible. They can eat your whole personality and then lay their eggs in your face. But they have wonderful wings. There were colors in the wings that I'd never seen on any planet… I just couldn't…'
PUTTA IS ADORKABLE. And a bit of a coward at times, and he tends to mess everything up without even trying to. Poor Putta.
Now, the Bah-Sokhar was the alien villian. I think it's communication tactics were really interesting- perfect for a book. It kinda kept invading people's thoughts, particularly the Doctor's, and it had been posessing Honor and Xavier Fetch. When it didn't have them to communicate, it's thought were pushed into the Doctor's head, generally on a different line, in caps and bold. It was a funky formatting, and I loved it!
YOU ARE THE BYRONYMAILER CREATURE

Byrony answered aloud- although she had worked out this wasn't necessary, she felt that  speaking was more to familiar to her and would help. She didn't want to let the Bah-Sokhar have everything its own way. 'What have you done with my friend?'

HE IS NOT YOUR FRIEND I WAS YOUR FRIEND I REMEMBER NOW I AM AWAKE I MEET YOU A LOT A LOT A LOT
Basically, the Bah-Sokhar was terribly misinformed and misunderstood, and really, it didn't mean to eat people. I think.
The writing was absolutely lovely as well- it sounded very British (that's always important), and was both on-point but funny. It wasn't what I expected for a novel based off of Doctor Who, but that was totally a good thing! It was laugh-out-loud at times, and it switched narrating around from Byrony to Putta to the Bah-Sokhar to Paul, I believe his name was to Mrs. Fetch.
Speaking of which, Mrs. Fetch! She was also being sort of possessed by the Bah-Sokhar and was really a sweet lovely lady. I quite enjoyed her character.
All in all, an absolutely lovely book! Definitely read it if you have the chance and like Doctor Who.