Bridget at Stay and Watch the Stars tagged me for this about a week ago, and I haven't done it yet! Thanks so much, Bridget- this seems like an awesome tag!
Rules: Pick 5 books that you would like to see made into movies, and talk a little bit about why you picked those books. Then, tag 5 more people to join in the fun.
Book to movie adaptations can either be really good, or really bad (in staying true to the book)- that's how I see it. Of course, they can also be completely brilliant but leave out lots of details or change half of the book (*cough* LotR for leaving out [unnecessary] details *cough*). Some of my favorite adaptations are, quite obviously, Harry Potter, Matilda (that was my favorite movie as a kid), and Lord of the Rings. I suppose I could count The Secret Life of Walter Mitty as one as well (for completely changing everything but still being brilliant), except that it's a short story. Anyhow. Here's my wishlist of books I would love to be made into movies!
Note: Click on the book cover to go visit Goodreads!
Aristotle and Dante Discover the Secrets of the Universe by Benjamin Alire Saenz
Genre: YA Historical Fiction
BASICALLY THIS IS ONE OF MY FAVORITE BOOKS EVER AND A MOVIE WOULD BE GLORIOUS. I love, love, love this book. It is beautiful and lovely and lyrical and I have this habit of rereading it at least once a month. And then shoving it in people's faces screaming "READ READ READ!" Okay, I've never actually shoved it or screamed at them, but I still recommend it excessively with lots of fangirlish flails. ARI AND DANTE ARE MY OTP OMG YESSS. So basically, if this book became a movie, I would scream for days on end with pleasure and excitement. (And if you haven't read this book, go do so right now. I demand it.)
---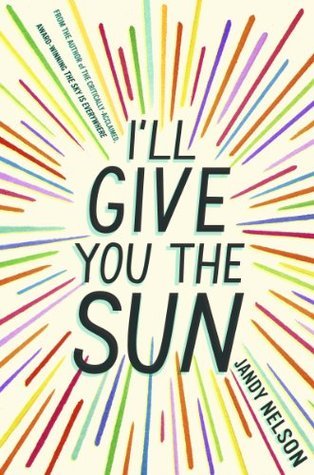 I'll Give You The Sun by Jandy Nelson (really awesome name, btw)
Genre: YA Contemporary
I finished this book yesterday in the car on the way to see Cinderella (which was perfection omg I'll do a post on that), and kinda sat there until we reached the theater because I was in shock of its gloriousness.
EVERYONE GO READ THIS BOOK RIGHT NOW. Just maybe not during school (that's what I did) because then you might tear up a bit in front of everyone and you also might get strange looks from classmates because you are either a) hitting the book, b) hugging the book, or c) doing both/[insert other weird fangirlish flailing thing here]
This book is also perfection and a movie adaption of it (AS LONG AS THEY DIDN'T FAIL COMPLETELY) would be beautiful because NoahAndJude, and Noah and Jude, and Noah, and Jude, and just GAHHHHHHHHHHH. And Oscar and Guillermo and Brian and their Mom and their Dad and just everybody would be beautiful. This book makes me believe in hope and love and everything. This turned out to be more of a review/ranting then a book-to-movie reason, but I don't care!
---
The True Lives of the Fabulous Killjoys by Gerard Way & Shaun Simon
Genre: Comics??? I guess???
I'm kinda stealing this idea from Bridget, whom originally tagged me, because this in movie form would be freakin' amazing. So colorful and bright and just amazing. And she's right- the soundtrack would be wonderful too. And just everybody would be wonderful. And just wonderfulness. Pretty much. I LOVE IT.
It probably wouldn't ever happen, though, since My Chemical Romance broke up (*sobs*), but still. The idea is pure gold. (Sorry for not mentioning this yet- this is a continuation of two of MCR'S music videos, Na Na Na Na and then Sing.)
---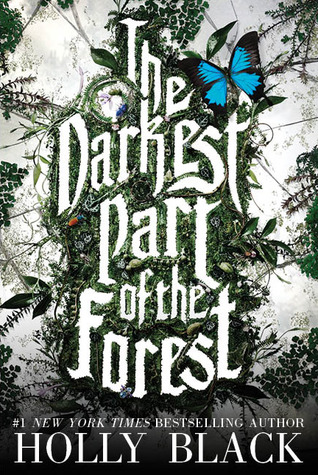 The Darkest Part of the Forest by Holly Black
Genre: YA Fantasy
Oh, my gosh, this book in a movie would be absolutely fantastic. Think of all the special effects and design, think of everything! Hazel and Jack and Ben and Severin (BEN AND SEVERIN YES). The soundtrack would also be wonderful, I bet, just because you can't write a book like that and then not have an amazing soundtrack. It's practically necessary. And all the fae people and just everything. I have a feeling it would work really well as a movie.
---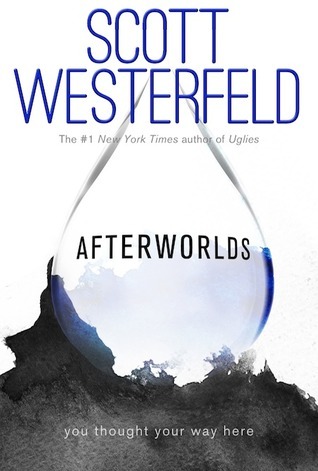 Afterworlds by Scott Westerfield
Genre: YA Contemporary/Paranormal?
Because this book is alternately told in two POVs, every other chapter, I have a feeling it would make a great movie. There's also a lot of wacky settings (mainly in Lizzie's) and descriptions. I can kinda picture it- Lizzie's parts would be just darker-a darker mood, more paranormal-ish. Darcy's would be bright and colorful (because New York), and would be cute and friendlier (BECAUSE DARCYGEN OMG). Also, the casting would be so cool- there's lots of diversity, if I remember right (I mean, Darcy's Indian, so is Yama (PSYCHOPOMPS), and I'm pretty sure one of Darcy's friends is African-American??? Maybe I made that up. But still.
---
I hope you enjoyed my picks! I'm tagging: Engie @ Musings From Neville's Navel, Appletaile @ Twist in the Taile, Emily @ For the Bookish, Robyn @ Spiral Bound, and you! If you want to do this, and I haven't tagged you, DO IT! I am extremely guilty of stealing tags. They're fun! 😀