I'm back!!!!
Sorry I had no warning, I went to (another) camp, this one Girl Scouts. And before you say anything yes I am in Girl Scouts. It is NOT girly (only if you want it to be), it's about making a difference. Just- girls only. Which totally rocks.
I made some (more) amazing friends, had been surprised of the fact that I was in the same cabin with two amazing ladies I had met the year, had trouble deciding on a future counselor name (it's between Olive and Snow White) and cried A LOT on the last day and Final Campfire. We all did. It was sad. I learned a lot of new songs, too. Heehee. If you're curious as to why the title of this post is the title of this post…well, I'm not gonna tell you. I just don't have an instagram, so this is my alternative.
THERE ARE SO MANY NEW POSTS AGHHH HOW AM I SUPPOSED TO READ THEM ALL?
Oooh I got these awesome gloves from Etsy.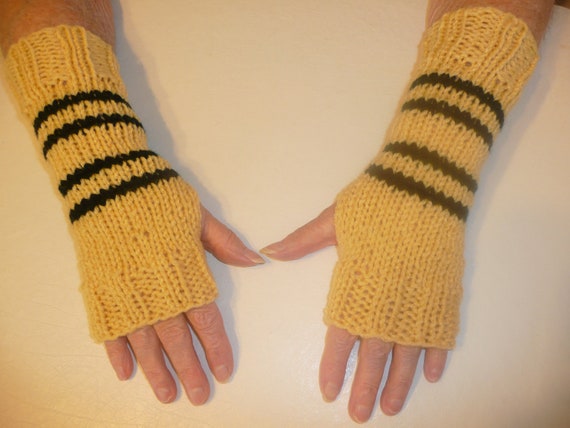 HUFFLEPUFF PRIDE.
Did anyone see how ABC Family is doing a Potterhead weekend and they put the deleted scenes in the movies? Gonna have a marathon!